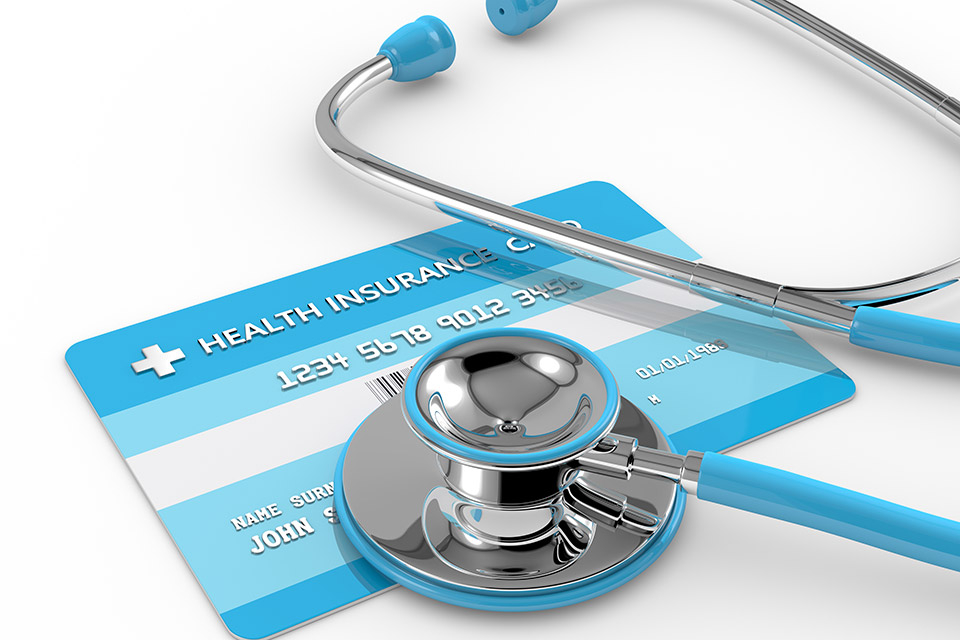 InfoTracer Business Solutions:
The Most Powerful Information
Search Tool For Healthcare
Providers
In the last ten years, $30 billion in damages occurred as a direct result of healthcare fraud. Many of these instances can be traced back to unverified and unreliable data. As a healthcare provider, you deal with hundreds of patients and insurance carriers, making your need for verified, accurate data vital.
Verifying the information provided by these sources takes countless hours and can get in the way of completing other essential tasks, potentially even slowing patient care. If you want to save time and reduce the risk of human error, you'll need high-quality search functionality.
Your job requires ample information for proper patient treatment, and that data needs to be clean and verified. On a daily basis, you likely make searches to find patient details like:
Full Legal Name
Current Address
Auxiliary Contact Information
Emergency Contacts
Partial/Hashed Social Security Number
Driver' License
Date of Birth
Phone Number
Email Address
If any of this information is inaccurate, your organization could be at risk of fraud. Reliable data can help you identify red flags, prevent fraud, and protect your organization against frivolous claims and manipulations. Your company needs a service that searches through databases to find verified information without harming your budget. You won't find anyone on the market with better tech or a more affordable price than InfoTracer Business Solutions.
No Subscriptions, No Monthly Minimums, No Hidden Fees
No Credit Card Required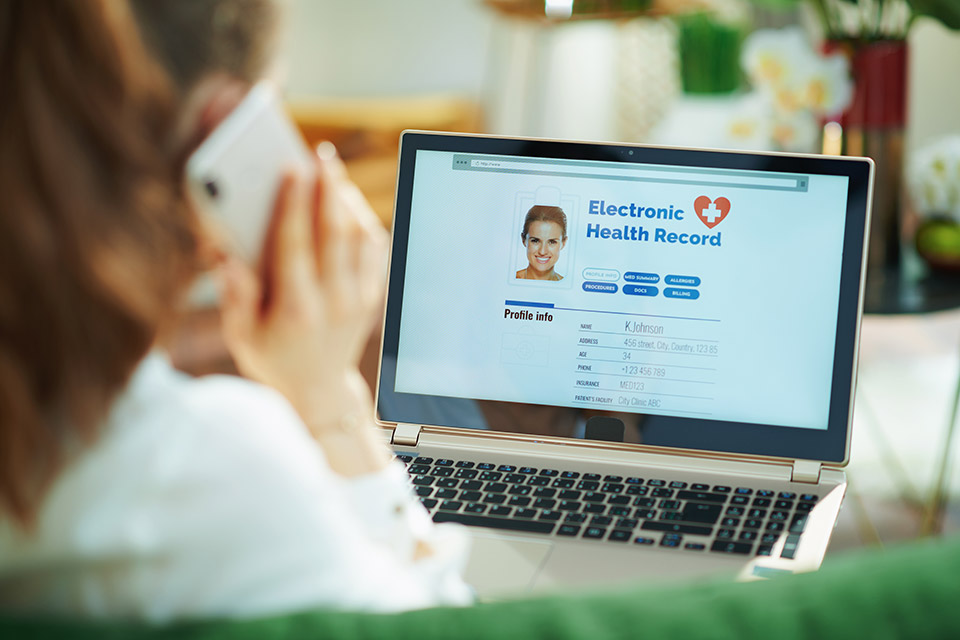 We Can Help You
Find Verified Information, Fast
InfoTracer Business Solutions provides cost-effective access to major databases and information that is difficult to find elsewhere. We've done away with the subscription-based model used by many of our competitors, which can be a consistent drain on your bottom line. Using cost-share access, we've designed a system that only charges you for the searches you make. That means no recurring payments or monthly minimums; you only pay for the information you need.
We built our proprietary technology from the ground up to help businesses solve their problems with ease. By providing expert data extraction, unparalleled access, and superior research capabilities, we can help you get ahead of the curve. You can conduct these people searches with little initial information, filling in the gaps for countless important documents and patient profiles. We present this data in our comprehensive and easy-to-read reports.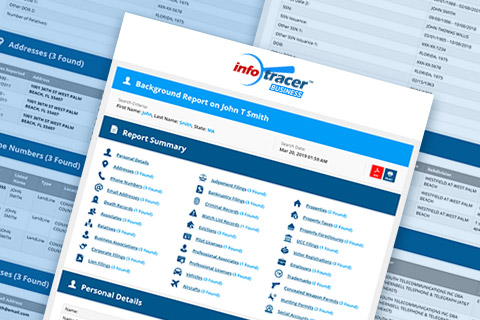 What Information
is Contained Within These Reports?
No matter your need, our search engines will find the answers you're looking for. Once we've analyzed, verified, and organized the requested information, you'll be presented with a clean and accessible data report.
Our SSN Validator is a popular product for those in healthcare-related industries; these reports, which only cost $1.50 per search, contain a variety of essential patient info, including (when available):
Name
Age
Date of Birth
SSN Info
Current and Past Addresses
Email Address
Phone Number
Relatives
Associates
Driver's License Number
And More!
If you want to build a more complete patient profile or investigate another healthcare-related business, you can do so at the click of a button with our Background and Business Reports.
For a one-time payment of only $20, our Background Report will show you information like (when available):
Address Details
Phone Numbers
Neighbors
Address Summary
Bankruptcies
Liens
Judgments
Evictions
Employers
Cities & Counties History
Professional Affiliations
Professional Licenses
Marriages & Divorces
Current and Past Property Deeds
Property Records
Business & Corporate Affiliations
Auto-Ownership
UCC Filings
Aircraft Records
Pilot Licenses
Hunting Permits
Weapon Permits
Relatives & Associates
Driver's License Info
Trademarks
Voter Registration Info
Political Contributions
Social Profiles
Criminal Records
And More!
For $25, our Background Business Reports can show you information like:
Business Name
Owner's Name
Agent's Name
Filing Dates
Consent Files
Owner's Profile
Public Records
Bankruptcy Files
Business Address
Owner's Address
Agent's Address
Document Numbers
Profit Status
Fiscal Information
Annual Reports
Business Reports
Entity Types
Activity Lists
Partnerships
State Databases
Liens & Judgments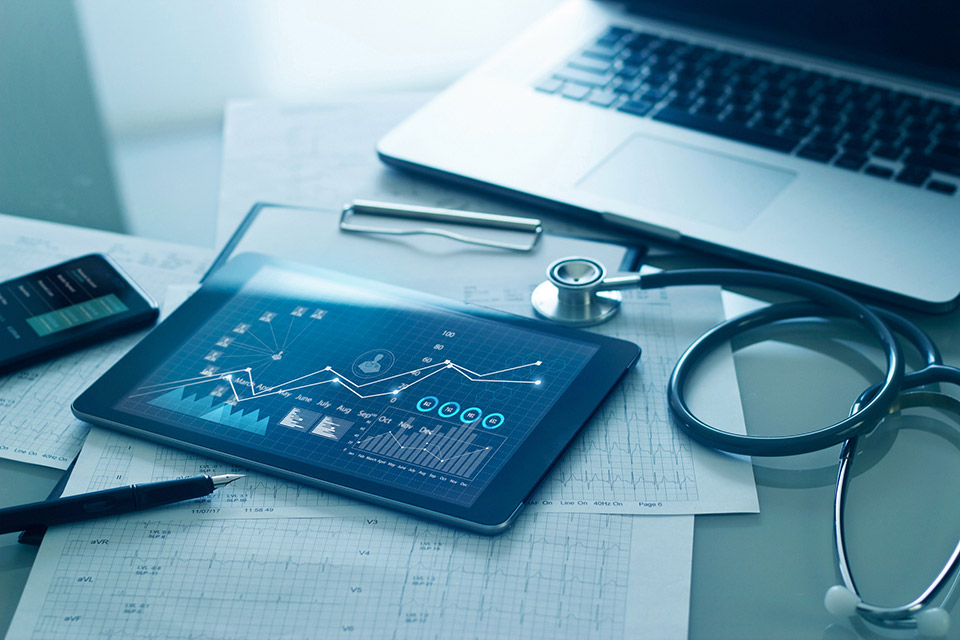 What Healthcare Industries Would Benefit
From Advanced Search Functionality?
Whether you work in a pharmacy, diagnostic clinic, medical office, or any other healthcare-related business, everyone could benefit from better search tech. We've highlighted just a few of the industries where InfoTracer's proprietary technology could increase efficiency, plus save you time and money.
Primary Care Physicians (PCPs)
Better quality data can help you provide better care, and InfoTracer Business Solutions can give you everything you need to create complete patient profiles. From updating patient information in their medical records to verifying new patients during intake, you need accurate information at your fingertips. We only utilize verified databases for our detailed searches and cross-check each data point to ensure validity. This way, you don't have to worry about operating from outdated or false information, and you can focus your full attention on providing optimal patient care.
Emergency Rooms
With a stream of patients entering every day, and not all of them conscious or aware, finding someone's information can be next to impossible. With InfoTracer Business Solutions, you can find a patient's identity with even the most minor cursory details. Our products can help you find their home address, emergency contacts, and other vital info.
Hospitals
Like the intake in an emergency room, hospitals generally don't have the same familiarity with patients that PCPs have. You want to verify someone's identity to help them get the best possible care. With InfoTracer Business Solutions, you can get every detail you need to make your job easier and more efficient.
Medical Practices
Working in a medical practice has unique requirements while also maintaining the need for accurate patient information. Offices must keep a wide range of personal information, including names, accurate addresses, phone numbers, and more. Medical software is important, but not always easy to integrate with other software titles, and is not often updated. Using InfoTracer Business Solutions allows you to have accurate patient information that you can customize to meet the needs of your medical office.
Healthcare Insurance Carriers
We can help insurance carriers find background information for any task, including patient verification. Our tools can help you provide your customers with the best service possible. With our unique information search solutions, you will have the tools to efficiently validate claims and easily manage accounts.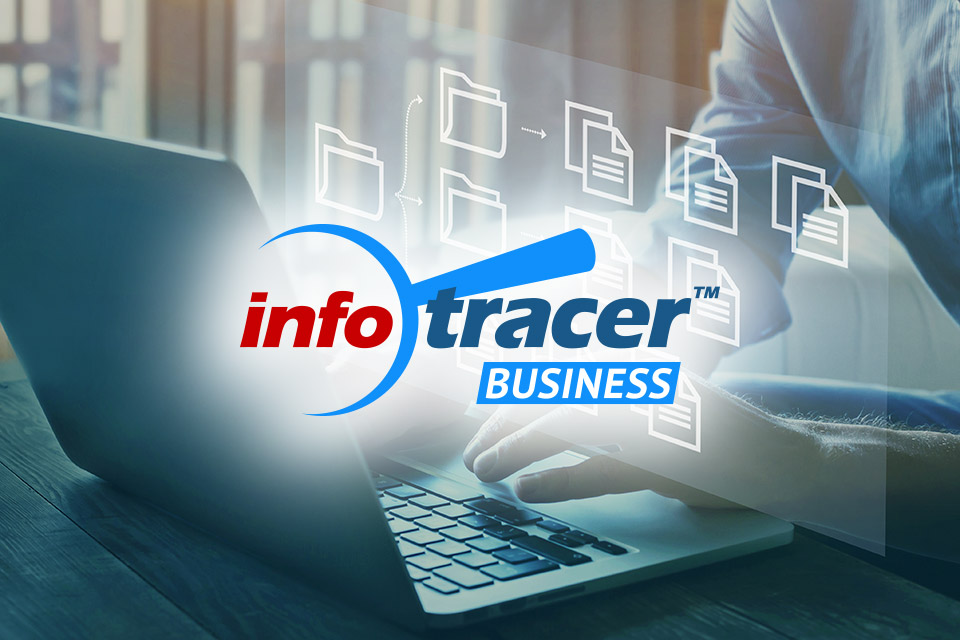 InfoTracer Business Solutions:
Let Us Make Your Job Easier
Working in healthcare isn't easy, but the right tools can make the job drastically less stressful. With InfoTracer Business Solutions, you can lighten the workload of your office manager, and save money simultaneously. There are no sign-up fees, no recurring charges, and no monthly minimums: you only pay for the searches you make. Our proprietary algorithm filters through unverified data and updates our search results daily, so the available pool of information is constantly increasing.
You want to focus on your patients and clients and avoid unnecessary clerical work. If you want information for as little as $1.50 a search, let us help. Try InfoTracer Business Solutions today!
Sign Up Today & Receive
$25 Free Search Credits