API Integration Provides Dependable Results Quickly & Affordably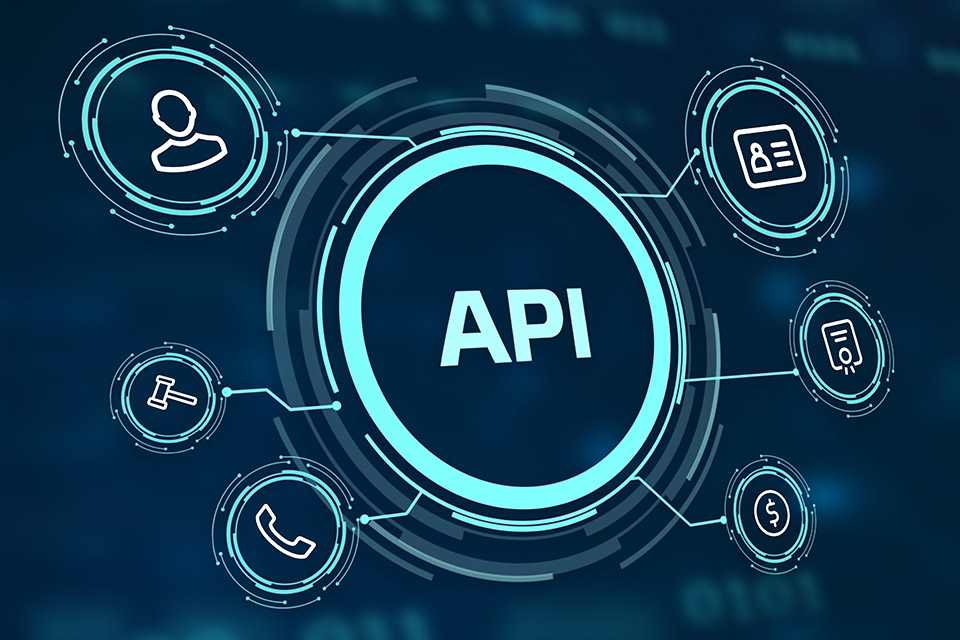 API Integration Provides Dependable Results Quickly & Affordably
Through API integrations, businesses can get the information they need without the hassles of sorting through information they don't. API integration allows the information to be customized to send along only what each business needs without the hassles of duplicate information. That means you can set up a people search API to provide one set of data, and a customer identity verification API for a different set of data, without getting repeated information through our custom API bundling.
Partnering with InfoTracer Business Solutions allows your business to get access to specific information without subscription or hidden fees since we work off a pay-as-you-search model. This allows you to search as you need to without the need for any type of long-term financial contract.
Most sources of verified, accurate data cost companies a lot of money and provide conflicting information in return. However, searches with InfoTracer Business Solutions start at only $1.50 and can be bundled together showing only one set of data for each search performed. It's totally free to sign up, plus we offer $25 in free search credits so you can see how our information stands out. Your business has nothing to lose.
What Is an API Integration?
API stands for "Application Programming Interface" and refers to the various means one company has of communicating with another company's software internally. The use of APIs has grown exponentially in recent years as companies increasingly look to partner with each other in order to provide enhanced services to their customers.
Here at InfoTracer Business Solutions, we customize our data to meet your specific needs, saving you time and money. For example, we can provide access to our identity verification process API, our people search API, or our criminal records database API. That way, your business gets access to trustworthy data as you need it, all bundled into one, easy-to-read report full of information you can trust.
How Do APIs Help with an Information Search?
API integrations allow for information searches to become not only easier, but also faster. You can structure and organize your API integration to provide only the results you need. So, if you set up a skip tracing API, for example, you will get results relevant to your occupation. You can start with basic information, including a name, phone number, email, or address, and find a wide variety of data on a person or a business.
Whether you need to perform bulk criminal background searches or due diligence for a law firm, an identity verification API can help give you access to the data you need instantly. Many businesses rely on InfoTracer Business Solutions for access to up-to-date information already. Now, we have the capability to customize your data feeds to help bundle together the exact information you need, when you need it.
People Search API
Businesses need reliable information when they perform a person search. They need to know the data they receive is accurate, current, and reliable. Here at InfoTracer Business Solutions, we have a person search API function that helps your business get the information it needs. You provide something simple, such as the name, state, or address, and you get back a lot of data in return. The people search through our online identity verification API is only only $1.50, and provides a wide range of information, including where available:
Full Name
Date Of Birth
Address
SSN Info
Age
Known Phone Numbers
Relatives & Associates
Relatives' Emails
And More!
For a more complete profile of an individual showing far more detail, you can use our Background Report. For only $20 our Background Report shows (when available):
Address Details
Phone Numbers
Neighbors
Address Summary
Bankruptcies
Liens
Judgments
Evictions
Employers
Cities & Counties History
Professional Affiliations
Professional Licenses
Marriages & Divorces
Current and Past Property Deeds
Property Records
Business & Corporate Affiliations
Auto-Ownership
UCC Filings
Aircraft Records
Pilot Licenses
Hunting Permits
Weapon Permits
Relatives & Associates
Driver's License Info
Trademarks
Voter Registration Info
Political Contributions
Social Profiles
Criminal Records
And More!
SSN Verification
Part of most identity verification processes is the verification of the individual's social security number (SSN). This verification ensures you are working with or for the person they claim to be. All you need is a name and a partial social security number to start your search. You can use our social security number validator for just $1.50, getting information like:
SSN Info
Date of Birth
Address
Full Name
Age
Known Phone Numbers
Relatives & Associates
Relative's Emails
And More!
Criminal Records API
When your search requires criminal records, a criminal records API is the solution. It can be fully customized to focus solely on the information you need, and send out information as you need it. You can get information on criminal records from all states, including where available:
Name
Address
Infraction
Court Proceedings
Incarceration Location
Time Spent in Jail or Prison
Consequences
And More!
Civil Court API
Bankruptcies, liens, and judgments can all be found through API integration. This is important because this information can help you make informed decisions about a potential business partner or client. For just $5, you can get our Bankruptcy, Liens, and Judgments Report, providing information including:
Filing Number
Filing Date
State
Unlawful Detainer (Yes/No)
Initial Date, Amount & Docket
Judgment Date, Amount & Docket
Amount
Type
Group
Tax Lien or Bankruptcy Type
Docket Number
Remove or Dismissal Date & Docket
Asset Amount
Liability Amount
Plaintiff
Vehicle History API
When it comes to an information search, VIN & Vehicle History Reports are two of the most important pieces of data to have readily available. A Vehicle History Report is a document that contains detailed information about a vehicle's history. This report can include information such as the vehicle's previous owners, its accident history, any open recalls, and more.
Through the use of API integration, you can start with a VIN and easily provide your business associates with a wide range of information, including:
Title Records
Title Brands
Owner(s)
Odeometer Records
Junk & Salvage Records
Insurance Claims
Recalls & Defects
Values
Full Auto Specs
And Much More!
License Plate Lookup API
Using our license plate lookup provides you a lot of vehicle data in one easy-to-read report. This report includes a lot of vehicle information from just the license plate number. For just $5, you can find information that includes:
Owner Information
Vehicle Identification Number
Vehicle Details
Vehicle Specs
Public Records
And More!
Property Records API
When it comes to searching for information on a specific property, API integration is essential. By connecting to a public records database via an API, you can instantly search for data on any property in the United States. All you need is a property owner's name or address to get started!
A property records search can be used for a variety of purposes, such as finding out who owns a piece of property, checking the property's tax history, or looking up zoning information. When you look through our property records, we can provide you with information that includes:
Property Owners
Purchase Price
Market Value
Mortgage Information
Property Details
Tax Records
And Much More!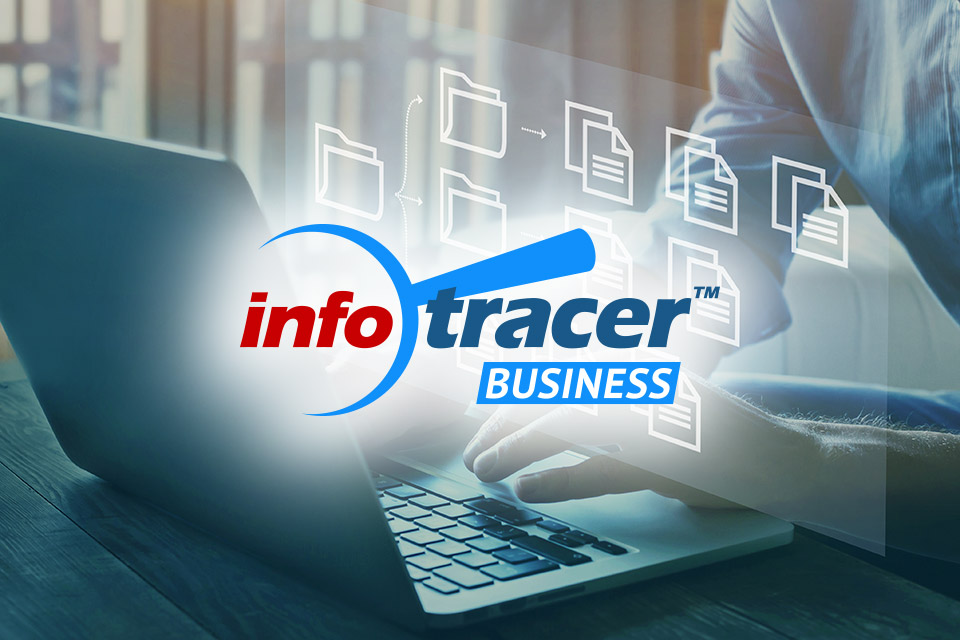 What You Get with InfoTracer Business Solutions API integrations
Here at InfoTracer Business Solutions, we have a wide range of possible API integrations we can provide. No matter what type of custom API integrations you need, our data and tech resources will work with you to help build solutions your business needs. You tell us what baseline information you typically have, such as names, addresses, emails, and phone numbers, and we will help provide you with detailed reports that deep-dive into people, businesses, properties, and more.
InfoTracer Business Solutions Can Customize Your Data to Match Your Needs
API integration is an important part of any information search because it allows you to easily and quickly access the data that you need. By integrating APIs into your search process, you can save time and effort while still getting the results that you need. In addition, API integration can also help you to avoid potential problems that might arise from using multiple sources for your information search.
As a full-service provider, we can help build APIs around any data need you have and to your specifications. No job is too big or too small for our professionals. Find out how we can customize your data needs by contacting us today!