InfoTracer Business Solutions:
The Preferred Fact-Finding Tool
For Accountants
With working from home and outsourcing reducing the necessity of in-person services, accounting firms often operate thousands of miles away from their clients. While these businesses can be just as effective as working in-house and save your company a lot of money, it can be problematic to work with customers you've never seen or met in-person.
That places a lot of importance on the customer verification process. Confirming the identity of clients and associates is a necessary step in any remote industry, but the challenge is finding accurate data. Sifting through database after database to find reliable sources can be time-consuming and burdensome, but not getting the answers you need could increase your risk of fraud. You need a service that does this process for you and provides you with the information you need quickly. That is what you get when you partner with InfoTracer Business Solutions.
No Subscriptions, No Monthly Minimums, No Hidden Fees
No Credit Card Required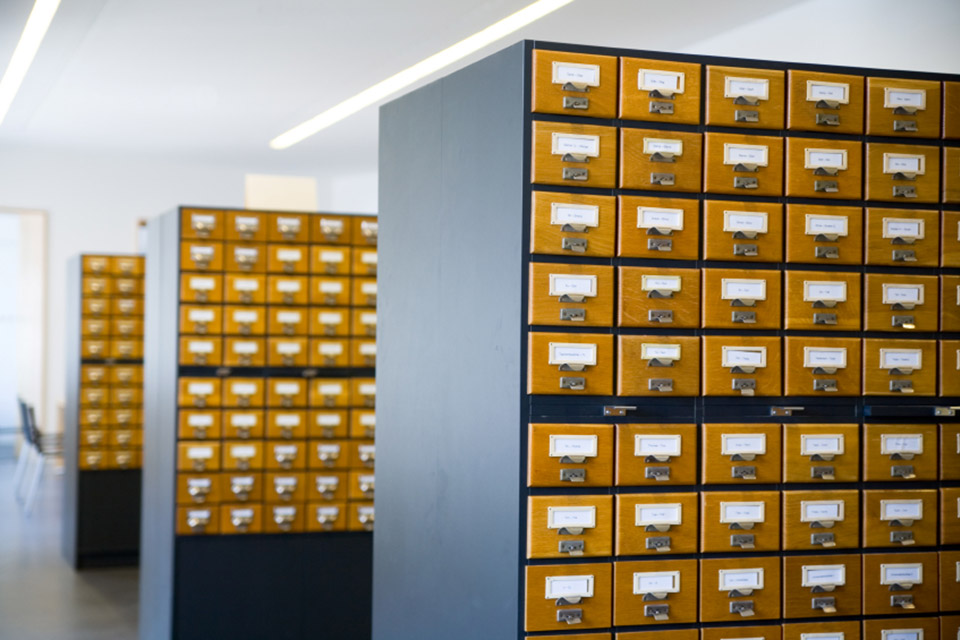 How Can I Get the Data I Need?
Partnering with InfoTracer Business Solutions provides accountants with the tools they need to complete any fact-finding mission with ease and to verify the identities of clients and associates with the click of a button. Our goal is to provide companies with the same level of data access available to large corporations at a fraction of the price; with our products, you only pay for the searches you make.
The subscription model has seemingly permeated every industry, much to the chagrin of business owners. This monthly siphoning of funds is detrimental to limited budgets and can punish companies that only need to make a small set amount of searches.
That's why we designed our pricing structure using cost-shared access; that way, there are no subscriptions, no monthly minimums, and no recurring fees. Instead, you pay a flat rate for each of our search solutions and get the same access as governmental agencies and big businesses.
Whether you need to build a complete profile on an individual or on a business, we have a product for you. Our Background Report and Business Reports are a great starting point, but you can dive deeper into an individual with other tools like our Person Search or Bankruptcy, Liens, and Judgments Report.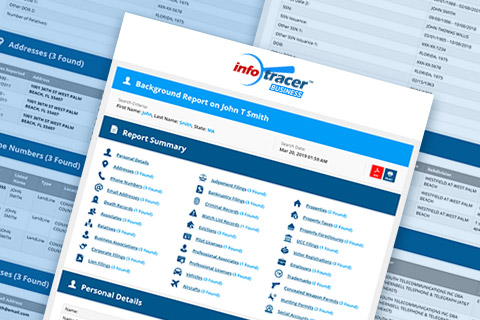 What Information
Is Contained Within These Reports?
As an accountant, your needs may vary depending on the time of year and your current client load. That's why we provide a variety of search solutions for any possible situation and only charge a fee when you need a search done. Our reports contain accurate, up-to-date, and cross-checked information; that way, you can make more informed decisions and help your business thrive.
For $25, our Background Business Reports will show you countless pieces of useful information, including (when available):
Business Name
Owner's Name
Agent's Name
Filing Dates
Consent Files
Owner's Profile
Public Records
Bankruptcy Files
Business Address
Owner's Address
Agent's Address
Document Numbers
Profit Status
Fiscal Information
Annual Reports
Business Reports
Entity Types
Activity Lists
Partnerships
State Databases
Liens & Judgments
For a one-time payment of only $20, our Background Report will show you (when available):
Address Details
Phone Numbers
Neighbors
Address Summary
Bankruptcies
Liens
Judgments
Evictions
Employers
Cities & Counties History
Professional Affiliations
Professional Licenses
Marriages & Divorces
Current and Past Property Deeds
Property Records
Business & Corporate Affiliations
Auto-Ownership
UCC Filings
Aircraft Records
Pilot Licenses
Hunting Permits
Weapon Permits
Relatives & Associates
Driver's License Info
Trademarks
Voter Registration Info
Political Contributions
Social Profiles
Criminal Records
And More!
Once you've started a profile on an individual or business, you may want to look closer at their financial history. Our Bankruptcy, Liens, and Judgments report can help you find any detail you need and comb through a person's financial history for valuable pieces of information. It is an essential part of our customer verification process.
Our Bankruptcy, Liens, and Judgments report contains (when available):
Personal Details
Name
Social Security Number and any flags on it
Filing State
Filing Address
Filing Details
Filing Number
Filing Date
State
Amount
Type
Group
Tax Lien or Bankruptcy Type
Docket Number
Unlawful Detainer (Yes/No)
Initial Date, Amount & Docket
Judgment Date, Amount & Docket
Remove or Dismissal Date & Docket
Asset Amount
Liability Amount
Plaintiff
What Types of Accountants Could Benefit From
Our Information Verification Service?
While any company can benefit from better search tech, there are several industries where a high-quality property records search could be especially beneficial. We've highlighted a few of these industries to show how our products can save companies like yours time and money while maximizing efficiency.
CPAs
As a CPA, you're asked to consult on many financial issues. Naturally, you want to be considered a trusted advisor, but operating off poor information can ruin your credibility. With InfoTracer Business Solutions, you can help your clients establish better financial plans and reach their goals because you can start the process of working with them based on accurate data.
Management Accountants
Management accountants will often possess higher qualifications and insight into a company's inner workings while being required to analyze budgets, assess risks, and make strategic decisions. Unfortunately, they can only do this after sifting through an endless stack of documents and financial data. With InfoTracer Business Solutions, that process is completely optimized, allowing management accountants to get their work done faster and easier.
Forensic Accountants
As a more investigatory occupation, forensic accountants need to use their analytical skills to discover certain transactions related to an individual or business. With search products like our Background Reports and Business Reports, this process can be much faster.
Investment Accountants
Focusing on investments made by brokerage and asset firms, investment accountants are tasked with monitoring the activity of third-party entities, as well as client and debt investments, making accurate data and client verification crucial. With InfoTracer Business Solutions, you can quickly determine the legitimacy of every investment and find a complete debt history on almost any individual.
Auditors
Auditors need to review and verify whether a company's financial records are accurate; in doing so, they check whether that company is in compliance with state or federal tax laws. Working with insufficient or inaccurate information can be very risky, and a misstep could mean running afoul of the law. With InfoTracer Business Solutions, auditors can ensure all the data they utilize is accurate and up-to-date.
Tax Preparers
Preparing, calculating, and filing income tax returns can be a slow and methodical process. Tax preparers want to get as much money back to the individuals and businesses they assist as possible, but this can only be done with high-quality data. With our information search products, we can help you provide your clients with the best possible experience and the most money back on their returns.
Valuators
Providing advice to clients before they sell their property is an important job, and valuators help homeowners get the best value for their house. InfoTracer Business Solutions provides a highly effective Property Records Search, which can retrieve countless useful details about a property's ownership history, taxes, mortgages, and liens.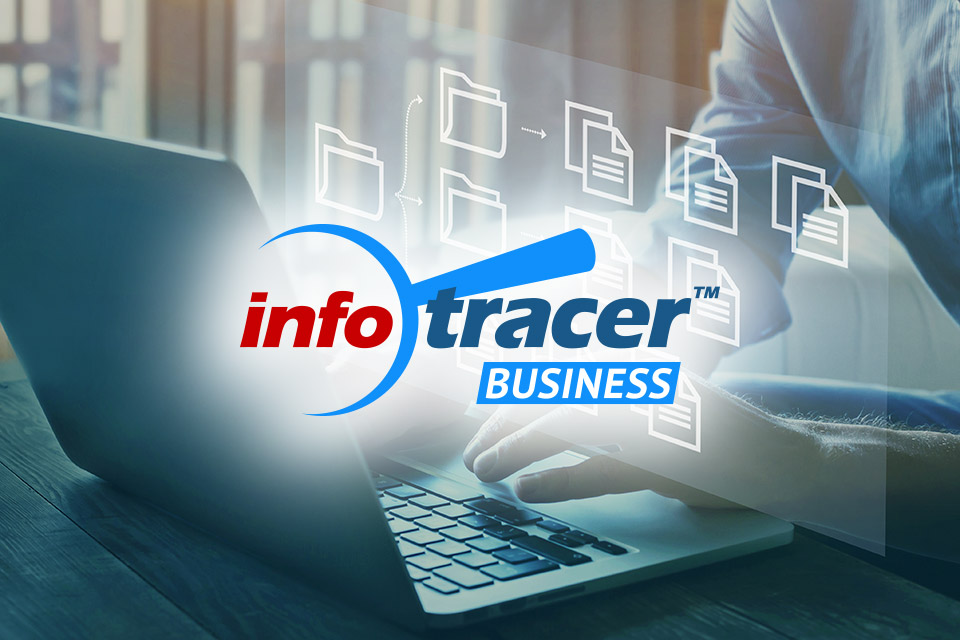 InfoTracer Business Solutions:
The Associate and Client Verification Service
Accountants Can Count On
As an accountant, you know the value of saving time and money. At InfoTracer Business Solutions, we provide a way to do both while also accessing the some of the best possible information available. We provide high-level data without the financial strain of other competing services. There are no subscriptions, monthly minimums, or hidden fees. With us, you only pay for the searches you make.
With cost-shared access, you will only pay per-search prices like:
You want to provide your clients with the best service possible, and we can help. Try InfoTracer Business Solutions today!
Sign Up Today & Receive
$25 Free Search Credits