InfoTracer Business Solutions:
Instant License Plate Verification
According to a study conducted by Hedges & Company, there were 284.5 million registered vehicles in the United States in 2019, which has only risen since. With that many records on file, it's no wonder many license plate verification services are inefficient or prohibitively expensive. Unfortunately, many that do offer an affordable price provide insufficient or incomplete data, forcing users to spend hours comparing documents to find actual usable information.
No Subscriptions, No Monthly Minimums, No Hidden Fees
No Credit Card Required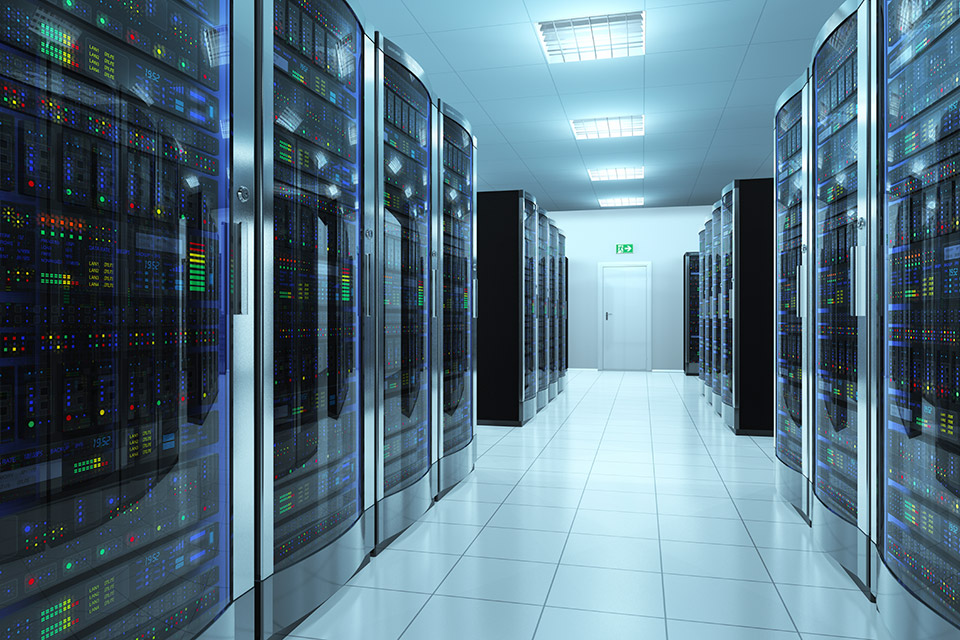 InfoTracer Business Solutions Makes License Plate Verification Simple and Affordable
Instead of wasting valuable time and labor costs, you can get updated and accurate reports directly from InfoTracer Business Solutions. We'll handle all the intricate details that make plate verification so difficult, cross-checking each document before compiling everything we find into our comprehensive License Plate Reports. Our data is sourced from every state, making it easier to identify past and current owners, check for vehicle issues, and find a car's title records.
Our goal is to give your business the same data available to large corporations at a far more reasonable price. We accomplish this by using a cost-shared payment structure, eliminating the need for the subscription-based model that has infected nearly every industry. With our service, you only pay for the searches you make.
Every search you conduct will provide you with an accessible report containing all the information you need about a specific vehicle, person, or business. Whether it be our License Plate Reports, Business Reports, Background Reports, or any other of our search solutions, you can ensure that every piece of data you receive is accurate and up-to-date.
All reports are subject to applicable law, including but not limited to the Driver's Privacy Protection Act (DPPA), and our Terms of Service.
View Sample Report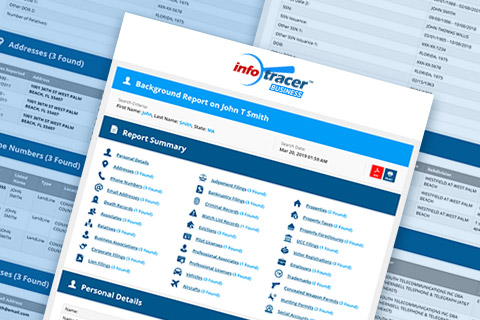 What Information
Will These Reports Contain?
Our License Plate Verification Report for only $5 will provide, when available:
Owner Information
Vehicle Identification Number
Vehicle Details
Vehicle Specs
Public Records
For a one-time payment of $9, our Vehicle History Report will provide numerous essential details about a vehicle, which may include:
Title Records
Junk/Salvage Records
Insurer "Total Loss" Records
Sales History
Problem Checks
Auto Specs
Pricing
NHTSA Crash Test Ratings
NHTSA Recalls
Awards and Accolades
Manufacturer Information
Once you have identified a name with a plate number, you may want to conduct further research on an individual or business; We can help with that as well. Our comprehensive Background and Business Reports will show you all the available information you need for verification and due diligence.
For a one-time payment of only $20, our Background Report will show you, when available:
Address Details
Phone Numbers
Neighbors
Address Summary
Bankruptcies
Liens
Judgments
Evictions
Employers
Cities & Counties History
Professional Affiliations
Professional Licenses
Marriages & Divorces
Current and Past Property Deeds
Property Records
Business & Corporate Affiliations
Auto-Ownership
UCC Filings
Aircraft Records
Pilot Licenses
Hunting Permits
Weapon Permits
Relatives & Associates
Driver's License Info
Trademarks
Voter Registration Info
Political Contributions
Social Profiles
Criminal Records
And More!
For $25, our Background Business Reports will show you countless pieces of helpful information, which may include:
Business Name
Owner's Name
Agent's Name
Filing Dates
Consent Files
Owner's Profile
Public Records
Bankruptcy Files
Business Address
Owner's Address
Agent's Address
Document Numbers
Profit Status
Fiscal Information
Annual Reports
Business Reports
Entity Types
Activity Lists
Partnerships
State Databases
Liens & Judgments
What Industries
Would Benefit From This Service?
The ways you can utilize our advanced search solutions are nearly unlimited; with our proprietary algorithms, you can find accurate information at the click of a button, dramatically reducing the time required for research. While the information available is significant, there are some limitations due to the Driver Privacy Protection Act or DPPA.
Attorneys
If you plan to use the information gained from your license plate verification in litigation, attorneys can utilize advanced search software for the purposes of research. Access to these databases can be incredibly helpful in gaining more information about any vehicles involved in the case. A subsequent background report can help you further build a profile on all associated parties, giving you all the tools you need to help your clients win.
Insurance Companies
Validating claims can be arduous, with information coming from different mediums and multiple sources. With our License Plate Verification Report, you can get all of that information cross-checked for accuracy and provided in one easy-to-read report.
Private Investigators
As any private investigator will tell you, the best way to close cases quickly is to start with as much initial information as possible. Finding the correct data can be complex, with some databases more challenging to access, keeping you from the information you need. With InfoTracer Business Solutions, we can do that leg-work for you, allowing you to dedicate more time to the activities that demand the majority of your focus.
Law Enforcement Agencies
While some law enforcement offices will provide search software, not every county is equipped to help their officers find the information they need. Our services provides law enforcement agents with full access to vehicle records, and our License Plate Verification is the perfect tool to help with your investigation.
Vehicle Safety Professionals
Whether you are in charge of matters related to driver safety, product alterations, recalls, or work in a dealership, vehicle safety professionals have the ability to utilize records searches to make their jobs simple and easy. With InfoTracer Business Solutions, you can find these records in seconds and help get your customers the best service possible.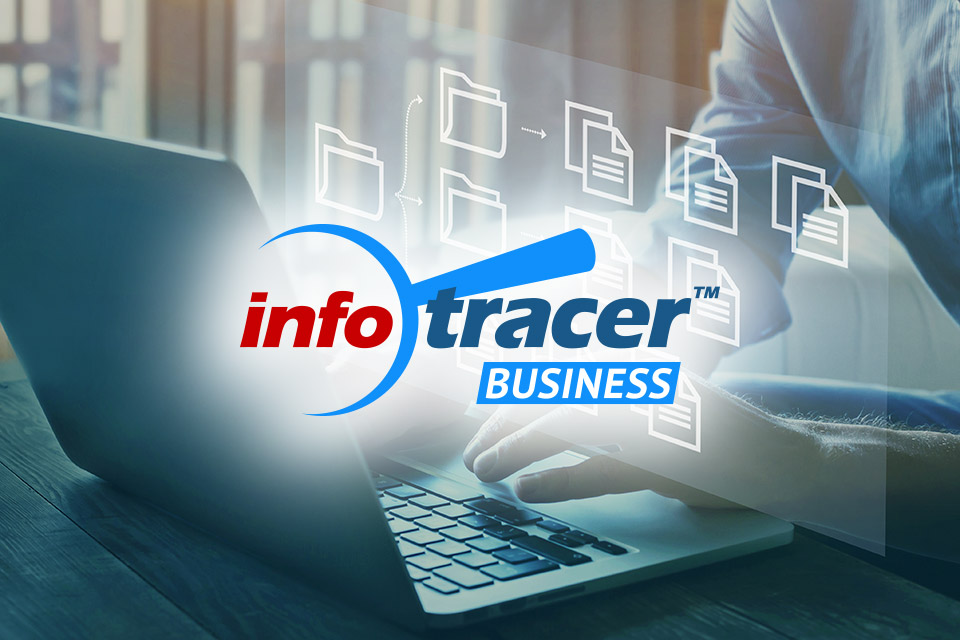 InfoTracer Business Solutions:
Easy-to-Understand Reports with Data Updated Daily
Every business has to work with a budget, but that shouldn't lower the quality of your research; you deserve to work with the best data on the market, and InfoTracer Business Solutions can help. We consistently exceed industry standards by not only using high-level vendors and accurate information but by ensuring our customers get the help they need from our highly trained customer service staff. We've also designed our pricing structure from the ground up, eliminating monthly subscriptions and minimum fees; with InfoTracer Business Solutions, you only pay for the searches you make.
Using cost-shared access, we can offer you amazing per-search prices like:
You want your business to thrive, and we can provide the tools to facilitate that goal. Don't wait; Try InfoTracer Business Solutions today!
Sign Up Today & Receive
$25 Free Search Credits