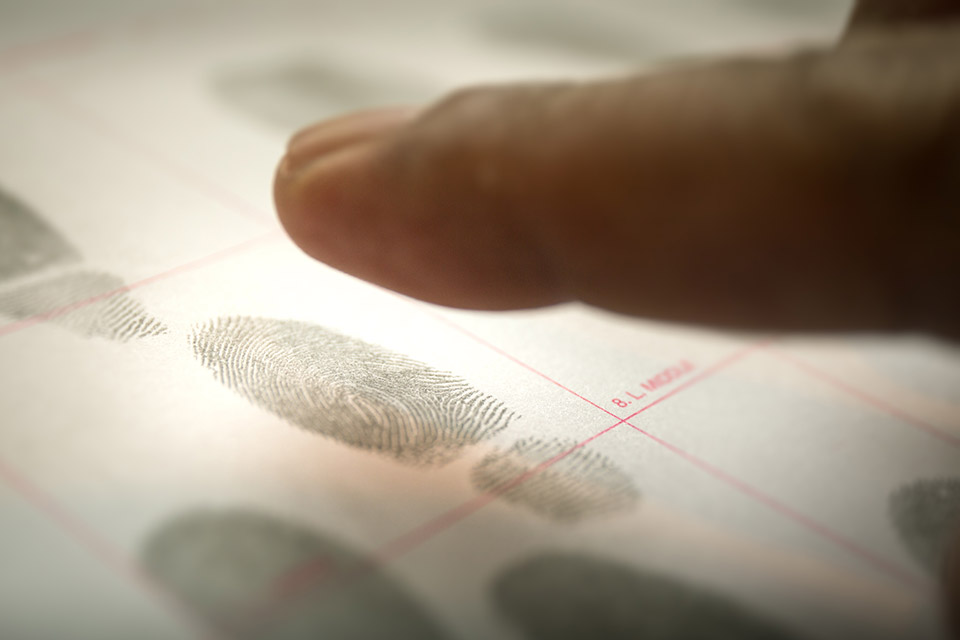 InfoTracer Business Solutions –
The Best Criminal Records
Search Engine on the Market
Roughly 100 million Americans have criminal records (that's one in three people), a number that continues to grow year after year. With information being constantly created by thousands of counties and tens of thousands of agencies, finding a reliable criminal records search for your business can be difficult. If you want the highest-quality data, fast and responsive user interface, and competitive pricing, you'll need InfoTracer's Criminal Records Search.
No Subscriptions, No Monthly Minimums, No Hidden Fees
No Credit Card Required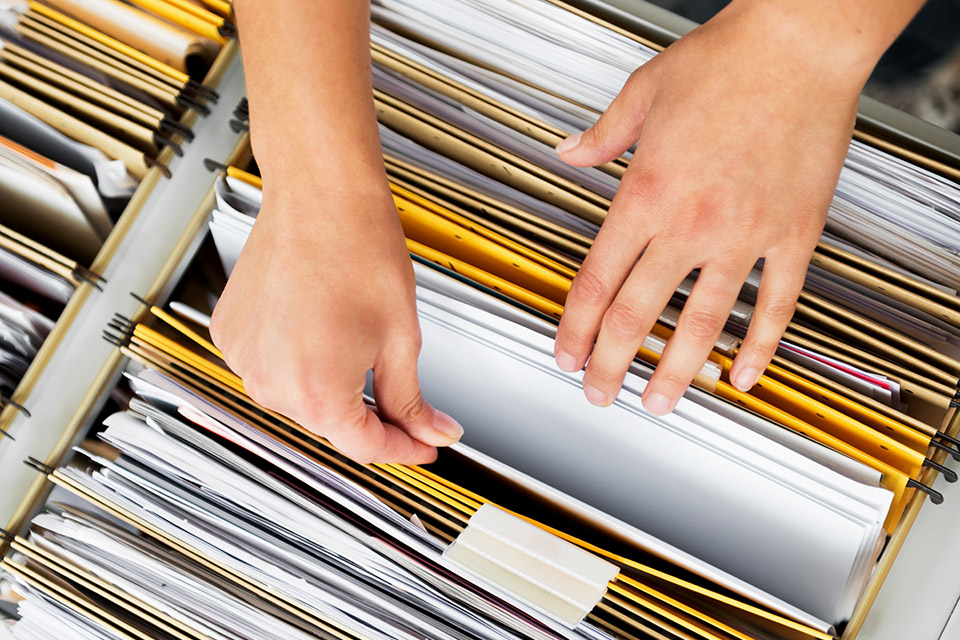 InfoTracer Provides Your Business
with the Data You Need
Not all criminal record databases are the same, and various issues can reduce the validity of certain information. Common issues include:
Duplicate records from multiple states
Errors in the initial record
Outdated information
Difficult to obtain data
Coverage varies
And more
InfoTracer's goal is to remove the incorrect information and hassle associated with many other criminal record search engines by providing on-demand and accurate nationwide search at the click of a button. We're so sure of our service's superior capabilities, we're offering a free trial and $50 in credit on us. Once you try our service, we're certain you'll see just how effective this technology is.
View Sample Report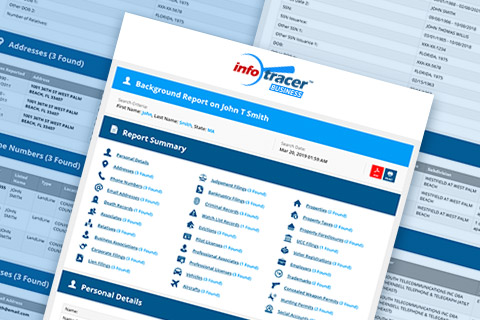 What Information Will
a Criminal Records Report Provide?
Our comprehensive criminal records reports will give you every piece of data your business could possibly need that is available to us. We collect this data from a variety of sources and jurisdictions, including the department of corrections, statewide criminal courts, and county arrest record databases.
The two primary elements of the reports we provide are offender profiles and case details. What is included with each report?
Offender Profiles
Offender profiles give you a detailed description of a particular offender, so you will have no difficulty identifying the exact person you are looking for.
Offender Profiles include, when available:
Name
Jurisdiction
DOB
Age
Birth State
Sex & Race
Height
Weight
Hair Color
Eye Color
Generation
Skin Tone
Scars/Marks
Military Service
Hashed SSN
Address
And More!
Case Details
Our case details report provides vital data points concerning specific incidents, with information compiled from a series of reliable agencies and databases.
Case detail reports include, when available:
Category
Charges Filed Date
Offense Date
Offense Code
NCIC Code
Offense Description
Counts, Plea
Conviction Date
Place, Sentence or Probation Date
Photo
Court and Court Costs
Disposition
Arresting agency
Case type
Fines
Source name
And More!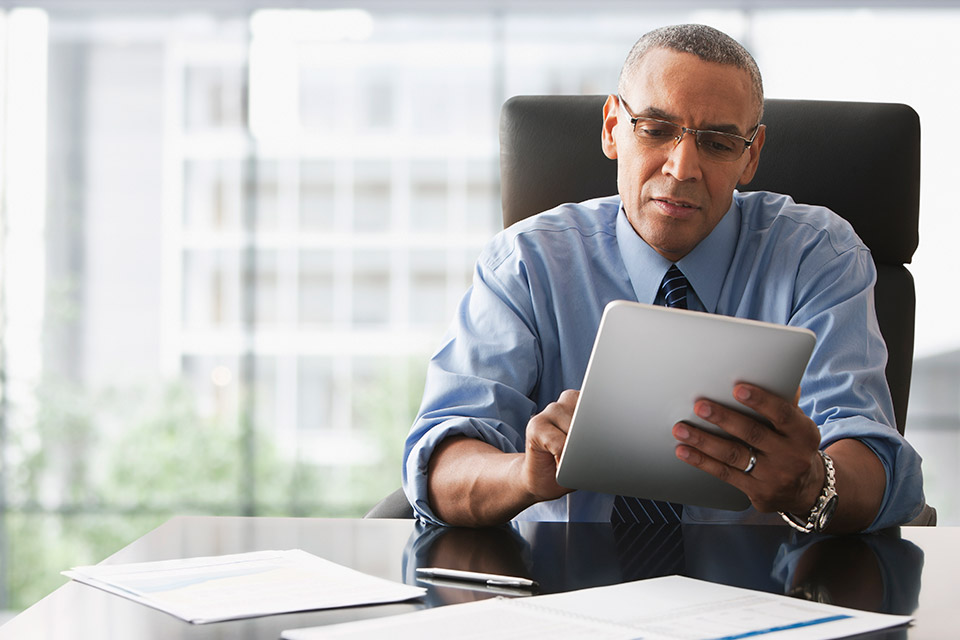 What Industries Would Benefit
From Our Service?
There are numerous businesses and organizations that would benefit from a comprehensive criminal records search. Whether it's keeping a lookout for fraud or tracking down suspects, InfoTracer's search engine can help you locate the exact information you need right when you need it.
With our proprietary search technology, you can gain instant access to a vast multitude of legitimate data sources. This can be incredibly beneficial to a wide variety of organizations, including:
No matter what industry you represent, our incredibly powerful search engine will crawl every database possible to find you the answers you need now.
Not only that, but InfoTracer's criminal records search is equally effective for industries prone to fraud. Insurance companies and financial institutions can utilize this tech to conduct their own investigations. In doing so, they can get ahead of fraud-related incidents and protect their customers from an ever-growing group of scammers.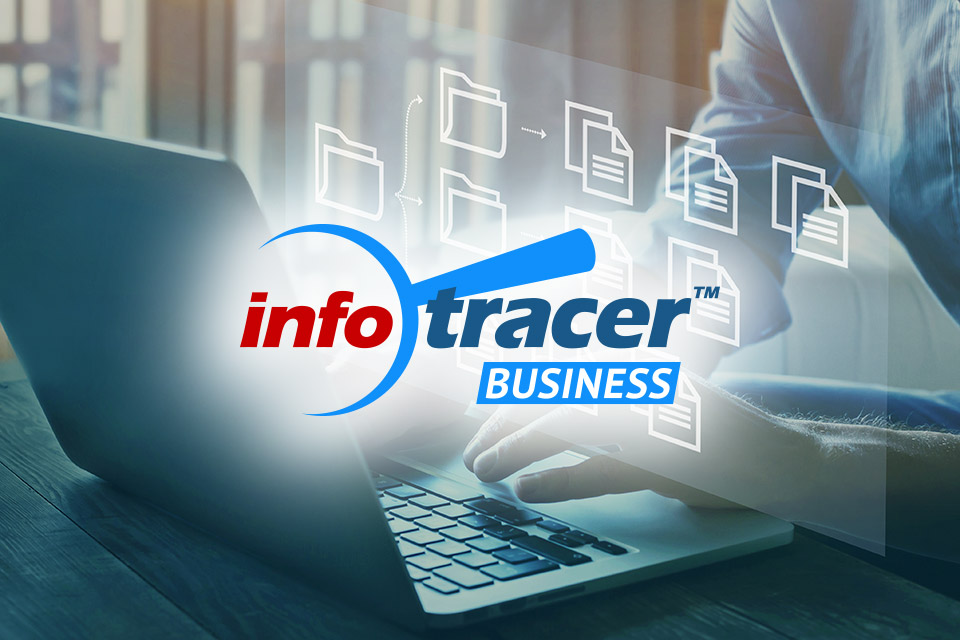 InfoTracer Business Solutions: Lightning-fast
and Accurate Search for an Affordable Price
InfoTracer Business Solutions specializes in providing the best data available through our unique information gathering software. Each component of our reports involves several tiers of data point validation and fact cross-checking to ensure our customers get the best possible information to solve their issues quickly.
Whether you represent the private or public sector, a governmental agency, a large corporation, or even a small business, our criminal records search will have every fact and statistic you could need. For the highly competitive price of $5 per criminal report, with no hidden fees or subscriptions, you can save your company significant time and valuable resources.
If you want the easiest to use, most reliable, and quickest search functionality available on the market, look no further than InfoTracer's Criminal Records Search.
Sign Up Today & Receive
$25 Free Search Credits