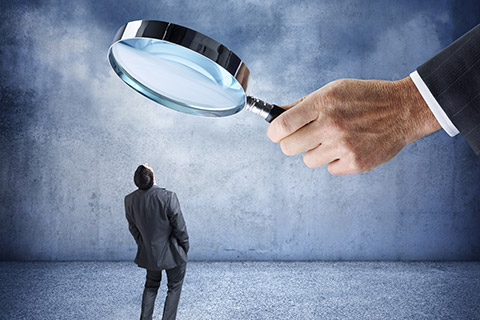 InfoTracer Business Solutions:
The Best Way to Get Better Background Reports
According to the FBI, over 77.7 million American citizens have a criminal record; that means almost one-third of the country has a criminal record of some kind. The number continues to rise every year, with an estimated 10 to 12 thousand new records created daily. The question is, how can you be sure a person is being honest with you about their history?
With the risk of fraud rising, companies need to be sure any individual or business they deal with abides by the law. Unfortunately, it can take countless hours to dig through the data to verify someone's background. This process only gets more difficult for small to midsize companies; smaller businesses lack access to the same resources as larger corporations.
Another issue many smaller businesses face is ease of access; a governmental agency, for example, has no problem utilizing advanced databases and information aggregators. With blank check budgets, it's no wonder these organizations can find information many business owners can't. Even if you do find a service willing to give you this data, it's likely to come with a series of caveats, including:
Monthly Minimums
Hidden Charges
Paid Subscriptions
Recurring Charges
Data Limits
This forces smaller companies to conduct subpar background research, yielding poor data and unverified information. Insufficient data naturally leaves these organizations at risk of higher instances of fraud. How exactly can you avoid this?
No Subscriptions, No Monthly Minimums, No Hidden Fees
No Credit Card Required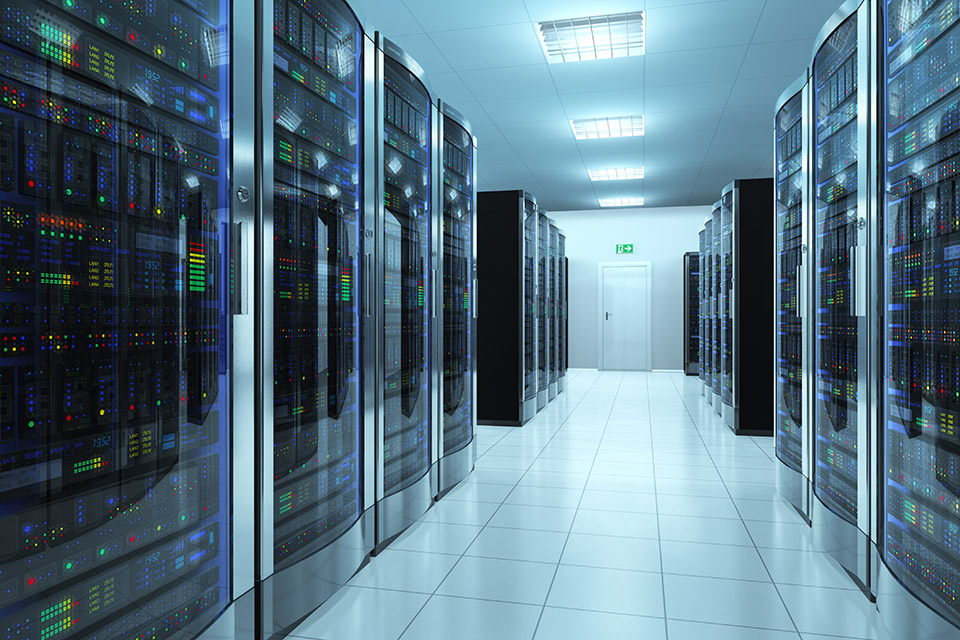 How Can I Get Better Background Reports?
Instead of wasting time and resources painstakingly looking through data, you need to find a service that can complete this task for you. That's where InfoTracer Business Solutions comes in; we take the time to verify and cross-check each detail before compiling them in our comprehensive reports. This verification process ensures the information you receive is accurate, up-to-date, and fully accessible.
But what about your budget? How can you afford to access the same data usually reserved for massive companies or government agencies? At InfoTracer Business Solutions, we understand the importance of preserving your bottom line. That's why we've designed our cost-shared payment structure specifically to save you money. We don't utilize the subscription-based model that has spread to many other industries. With our products, you only pay for the searches you make.
Those individually-priced searches will yield countless pieces of valuable data, ranging from personal details to business licenses. Our Background Reports are a great place to start your scholarly search. This search solution will filter through thousands of sources to find the details you need and compile them into an easy-to-read and verifiable document.
View Sample Report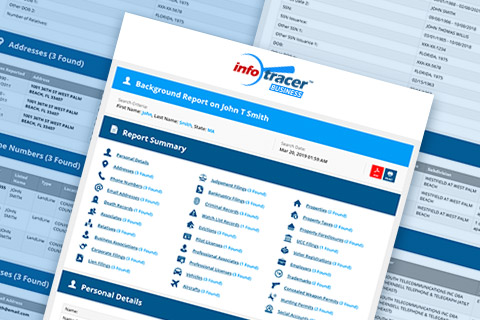 What Information
Will These Reports Contain?
Our Background Reports will give you everything you need to build an individual's complete profile for only $20. No matter what reason you have for needing more information, this search product will find any available data and distill it into one accessible document.
For a one-time payment of only $20, our Background Report will show you:
Address Details
Phone Numbers
Neighbors
Address Summary
Bankruptcies
Liens
Judgments
Evictions
Employers
Cities & Counties History
Professional Affiliations
Professional Licenses
Marriages & Divorces
Current and Past Property Deeds
Property Records
Business & Corporate Affiliations
Auto-Ownership
UCC Filings
Aircraft Records
Pilot Licenses
Hunting Permits
Weapon Permits
Relatives & Associates
Driver's License Info
Trademarks
Voter Registration Info
Political Contributions
Social Profiles
Criminal Records
And More!
If you want to build a more complete profile about a business, InfoTracer Business Solutions can help with that as well. Our comprehensive Business will give you a variety of essential details you can use for your verification process.
For $25, our Background Business Reports will show you countless pieces of useful information, including:
Business Name
Owner's Name
Agent's Name
Filing Dates
Consent Files
Owner's Profile
Public Records
Bankruptcy Files
Business Address
Owner's Address
Agent's Address
Document Numbers
Profit Status
Fiscal Information
Annual Reports
Business Reports
Entity Types
Activity Lists
Partnerships
State Databases
Liens & Judgments
What Are The Benefits
of a Background Report?
There are many benefits to getting a high-quality background report. We've highlighted five benefits our Background Reports can provide to help optimize your business.
Ensure You Are Researching The Right Person
One of the major advantages of a background report is saving you time. Conducting research is important, but if you select the incorrect individual, you may be wasting valuable work hours. With our proprietary technology, you can verify the identity of an individual quickly, and dive deeper into their personal history.
Prevent Or Reduce Theft, Fraud, and Other Criminal Activity
If you deal with someone that has a criminal history but you aren't made aware, you could be opening up yourself and your clients to illegal activity. For example, if someone has a history of fraud or theft, they may steal from your organization or your customers. A background report can ensure that anyone your company associates with is free of this type of history so that you can prevent instances of fraud.
Improve Quality of Partnerships
The better a business partnership is, the more profitable it can be for both parties. A background report can yield important details about an individual's history, so you can be sure the companies you work with are legitimate. By doing in-depth research, you can approach any business deal with all the information you need; that way, you can make more informed decisions and optimize your business practices.
Meet Certain Requirements
While there are no federal requirements or laws relating to getting a background report, some industries require you to conduct some background research. Your company policy may necessitate building a profile on a given individual, but you may lack the tools to do so. With InfoTracer Business Solutions, you can do this research quickly and efficiently before any deals are made.
Protect Your Reputation
Your company's reputation is critical, and you need to maintain good standing within your industry no matter what. With better quality research you'll be able to make stronger business decisions and give your company the recognition it deserves. Our background reports can help facilitate this, so you can show your customers they've brought their business to the right place.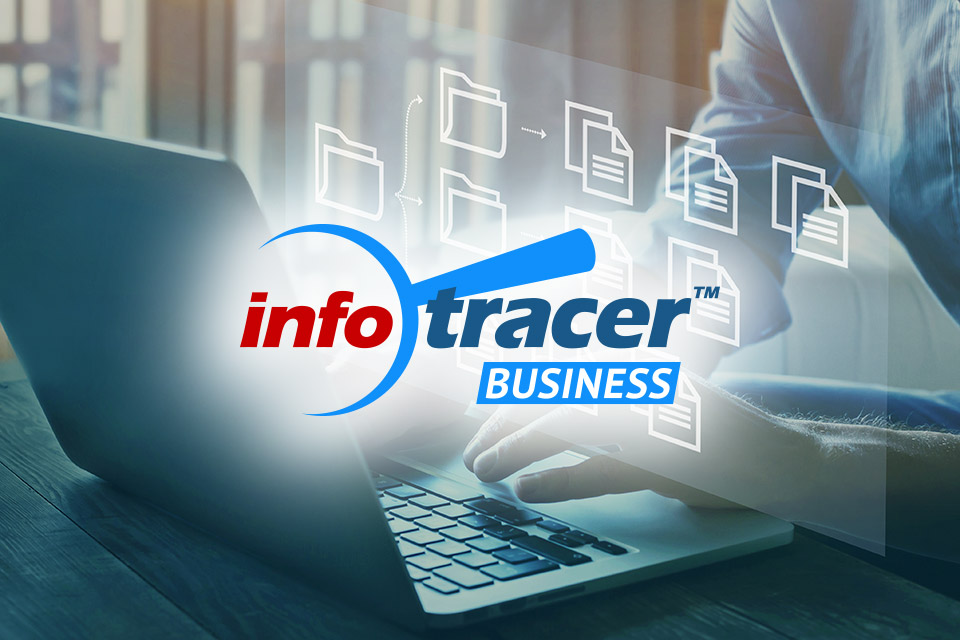 InfoTracer Business Solutions:
The Best Background Report On The Market
You want to save time and money while working with the best possible data you can access, and we want to help. With our advanced search technology you can lower costs by making fact-finding more efficient. InfoTracer Business Solutions gives you the tools to strengthen your research capabilities and make more informed business decisions.
We've created a payment system that exceeds the industry standards, eliminating the need for monthly minimums, subscriptions, and hidden fees. There is a flat rate for each search you make, keeping our search solutions competitively priced and budget-friendly.
Using cost-shared access, we can offer you per-search prices like:
Don't risk dealing with a person you can't trust due to insufficient data. If you want verified information that can help your business thrive, Try InfoTracer Business Solutions today!
Sign Up Today & Receive
$25 Free Search Credits